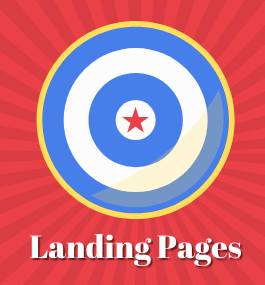 A single page may be all you need. They find you on Google, social media or wherever, they know you're the one, and hey! There you are.
If your needs are more expansive you're not limited. Span several pages, add custom modules, we'll help you do what you gotta do.
WordPress
Powerful software gets your website up fast and gives you all the capability you need to grow.
Divi
Cutting edge design with an advanced page builder (included). You get ALL the Bells & Whistles!
Open Source Software
We save, you save. Cheap doesn't always mean second class, it also means saving $$.
Cheap Little Websites are built with WordPress, a free open source, dashboard enabled, content management system. Your site will reside in the cloud, on a server managed by a competent, affordable webhosting company, completely separate from your business and personal computers.
ADVANTAGES
Programming skills are not required to create and manage content.
Themes and plugins make WordPress flexible and adaptable.
Features and functionality can be added as needed.
Because of WordPress popularity, competitively priced professional help is easy to acquire. And because WordPress is easy to use you may find you're able to do what you need to do without anyone's help.
Download the Webpro PLAYBOOK
The Webpro PLAYBOOK details essential strategies and techniques used on high performance websites for advertising, promotion and lead generation.